Flower of Life Yantra
Posted on April 12, 2007 By OneMysticalMonkey
The Flower of Life: an ancient, pervasive cultural symbol and a prime example of sacred geometry. It is said to represent a number of philosophical and spiritual ideas and concepts, including the building blocks for the universe (Platonic Solids). The Flower of Life is often used as a metaphor for the interconnectedness of all life (and spirit) in the universe, and has been found throughout the world in all major regions and within all major religions over the centuries.
Today, I invite you to share my version of the Flower of Life, in yantra (or mandala) form. Enjoy.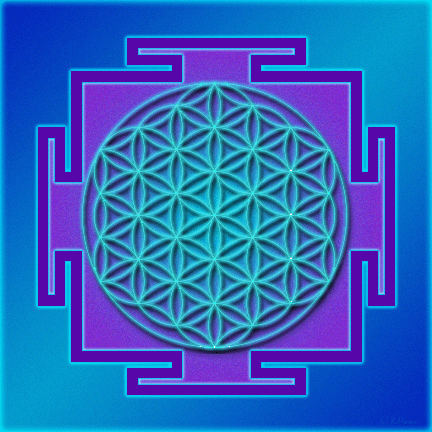 * Please respect my artistic copyright on this image, and do not download, alter, republish, or claim for your own the image here without prior written approval. This image was created by me, and all applicable copyrights apply. Thank you.
---
You must belogged in to post a comment.