Posted in
Monkey business
,
Randomness
on 11/23/2007 01:28 pm by OneMysticalMonkey
My creativity has been taking a visual twist lately, and so posting the newest monkey sketch of a stuffed toy seemed appropriate…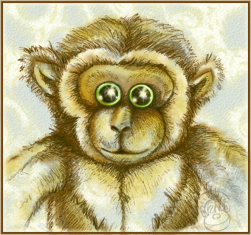 Enjoy!
Namaste.


Image copyright 2007, One Mystical Monkey. All rights reserved. Please do not take, alter or use this image without prior written consent. Thank you.